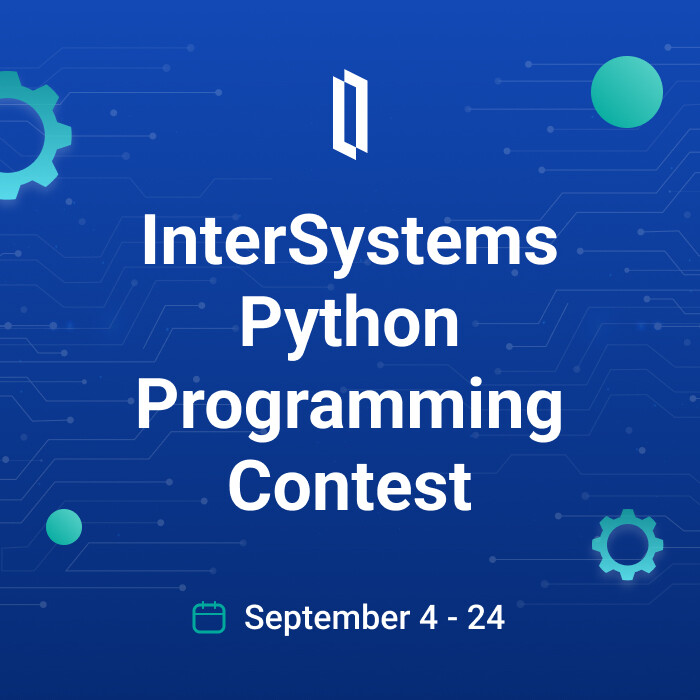 InterSystems – a pioneering global technology company that empowers organizations with innovative data management, interoperability, and application development solutions by delivering cutting-edge technologies such as the InterSystems IRIS data platform, enabling businesses to seamlessly connect, manage, and analyze their data while accelerating application development – invites everyone to participate in the InterSystems Python Programming Contest.
This is a fantastic opportunity for Python enthusiasts and developers to showcase their skills, solve real-world challenges, and win amazing prizes.
Contest Details:
Date: September 4-24, 2023
Contest Announcement: Link to Announcement
Prize pool: $14,000.00
Why participate:
Put your Python programming skills to the test
Solve real-world problems using InterSystems IRIS
Win exciting prizes and recognition
Network with fellow developers and industry experts
How to Join:
Don't miss out on this incredible opportunity to showcase your Python prowess and creativity. Join us in pushing the boundaries of what's possible with InterSystems IRIS and Python.