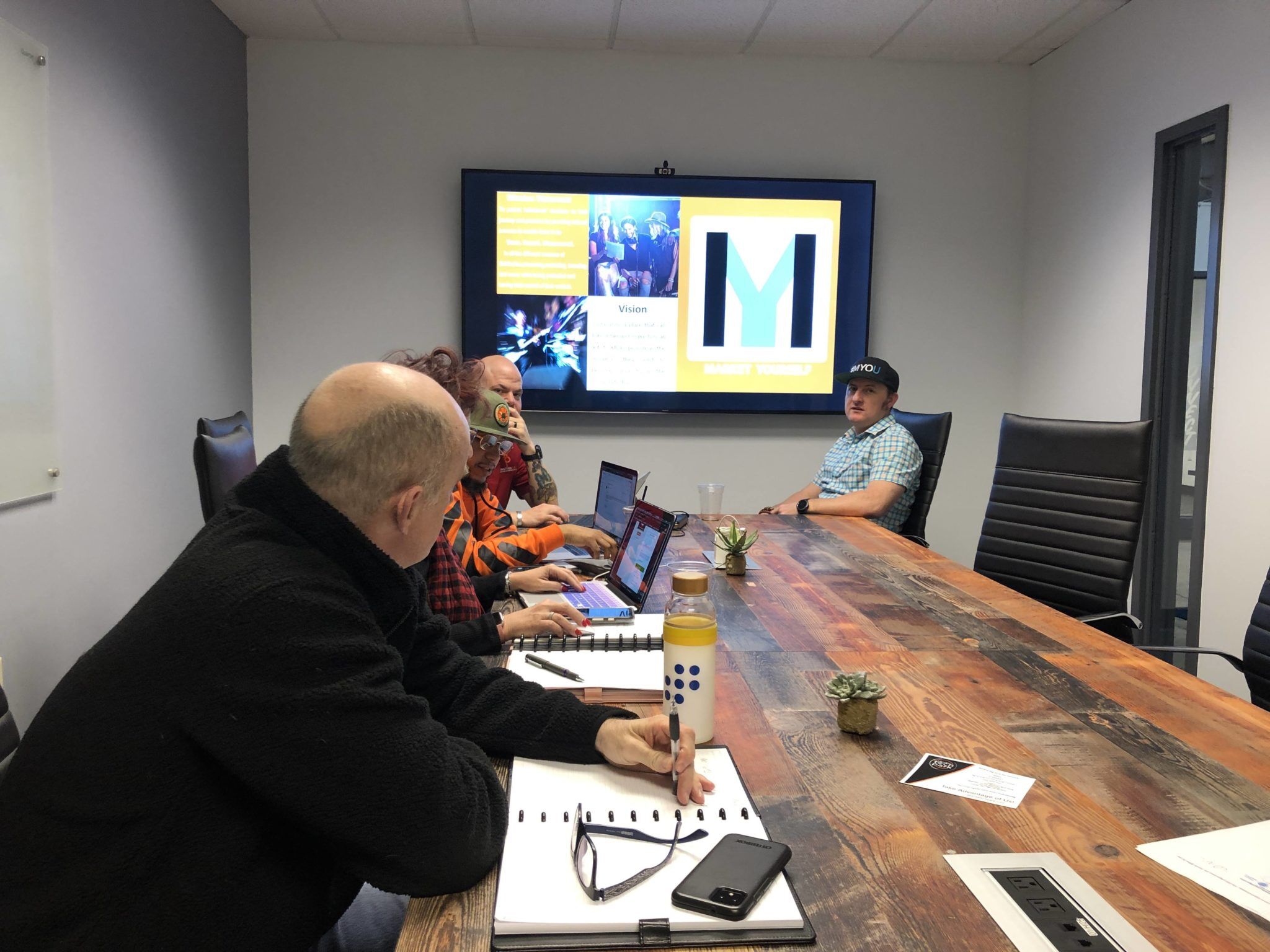 Things at The Park certainly haven't been the same for a couple of weeks now, but we are optimistic that a return to "normal" will happen sooner rather than later.
We already rescheduled our inaugural Cyber HealthTech Conference from April to July 2020. We also had to cancel our members only Wine Wednesday for March (but rebounded with a virtual one… see below!) along with some of our other programming that's been a big asset to our community. Fortunately, recaps of some past events are online.
It was a blast to connect with members of #ThePark virtually yesterday! 🍻 #WineWednesday #VirtualHappyHour pic.twitter.com/34uO8489Om

— Atlanta Tech Park (@107ATP) April 16, 2020
As a hub for entrepreneurs, we know that (small) business owners have to be resilient to succeed. Everyone does. We, too, have to be in order to get through this, and we will. And when it's over, we're going to have a killer happy hour to celebrate the good times ahead.
The Park was still open for business even when quarantines and lockdowns started in March. With Georgia Gov. Brian Kemp's recent announcement permitting some businesses to open starting April 24 and 27, we will resume "normal" operations at The Park as best we can. Normally, that means dozens of people working diligently in their personalized setup, occasionally chatting over a freshly brewed pot of coffee, and getting in a game of ping-pong whenever they can thanks to Netflix.
Lately, people have been at The Park—but distancing. They're there because they provide essential services and product such as software, construction metals (great time to do infrastructure upgrades), cybersecurity, technology for medical professionals and first responders, and more. Many people around the world are conducting business via Zoom and other video-calling software lately too.
That being said, we have six meeting rooms at The Park. Every single one of them is big enough for distancing comfortably and equipped with wireless video-calling capabilities and a sound system that makes remote conference calls seamless and professional. All you need to get connected is an Internet connection, which is the motor oil of today's economy. Cybersecurity is one of Robin's strongest areas of expertise. It's something we take seriously at The Park, so rest assured your data, documents, and web activity are secure on our network.
Each conference room area at The Park also has a different name that represents a different element of success. Some also represent places and things that embody our identity as a global accelerator. They are as follows:
Garden City: A nod to Singapore and our commitment to be a global innovation hub, this conference room is where great ideas come to bloom. Used as a green room for comedy shows and performances, continuing education classes, regular team meetings, and more. It seats more than a dozen people, and is equipped with multiple HDMI plugins throughout, so seating can be as comfortable as you need or want it to be.
Oasis Room: A homage to Japan, the Oasis room is the newest addition to The Park's event space. Originally located in the front end of the building, the Oasis room was moved to the back corner of the building (near the auditorium) to make way for a new office suite. The move seems to have been a hit with the community. It has made our meeting hub more centralized within The Park, and the glass wall adds a modern and sleek touch to the facility that defines us as an accelerator catered to futuristic innovation.
Digital City: Our cluster of conference rooms has a sign over it that reads Digital City. Here, there are a handful of technologically advanced, secure meeting spaces that (when appropriate again) are suitable for small groups of 5-6 people to larger groups of up to 12. Each room in Digital City has a theme associated with it such as "Create," "Connect," "Ignite," etc. that embody the great characteristics of collaboration and innovation.
Right now, members have access to all of the meeting spaces to work privately or take video conference calls as necessary. We hope to see you at The Park soon, whether it's to bring you a reprieve from being sheltered in your home office or once this all ends. Either way, we will be here.