The Importance of a Human-Centered Business
J Cornelius, Founder and President of NineLabs hit it out of The Park with a terrific lunch and learn for our members and guests to kick off this monthly event.  Focusing on the Human-Centered business, attendees we treated to a discussion on the 5 phases a company must go through to understand their customers and how to provide products and services that satisfy them.
From problem validation through product design and development, guests were challenged to consider why they should care about making business human-centered.
"I think the lunch went very well," commented Brian Thomas of Cyberdot. "The speaker was extremely knowledgeable and kept my attention the whole presentation. The information on how to get the right customers and how he broke it down was simple and effective. In addition, I thought the food was very well done, healthy and tasty."  He continued, "Having these types of events is such a fantastic perk, it provides a startup company like ours the ability to learn from our peers. "
"Organizing these types of events for our members is one of the many things that separates The Park from other co-working spaces," Robin Bienfait remarked. "We are creating something very special and unique in Peachtree Corners."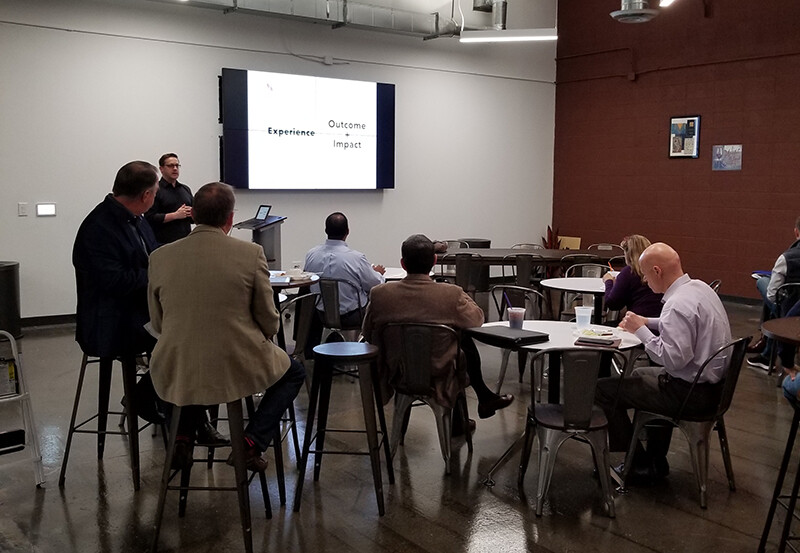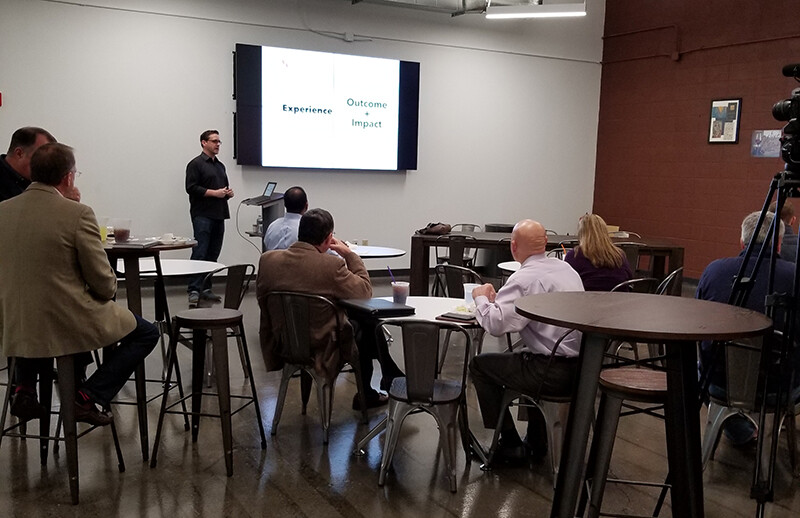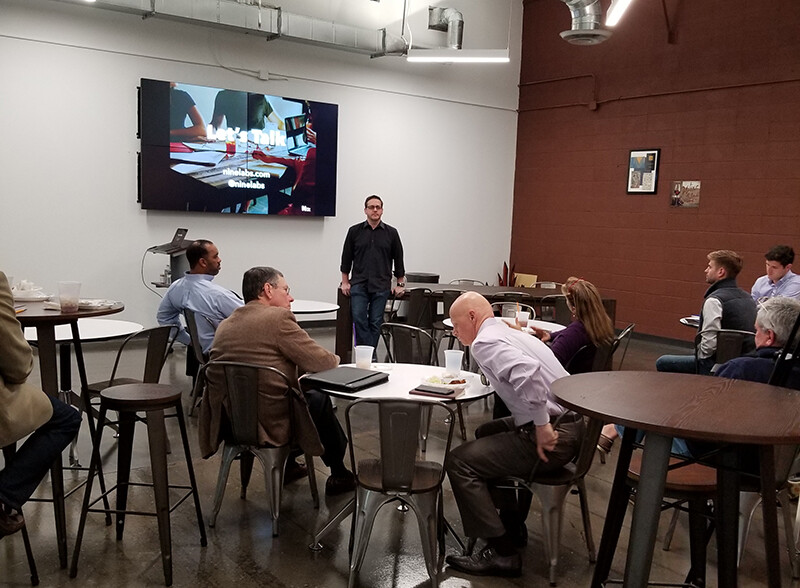 "Having a vibrant shared workspace is extremely rewarding, we could not have chosen a better place for Cyber Dot." – Brian T.