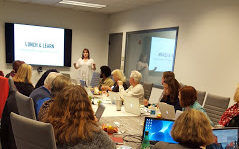 Tech Accelerator – it feels like the latest buzzword.
It sounds really cool. Yet, what does it mean?  According to RocketSpace, "Accelerator programs are a tool for rapid-growth companies."
Inc.com's Fernando Sepulveda also defines the accelerator model as "a holistic business advisory service."
A primary function of accelerators is connecting startups with mentors, guidance, resources, and funding. Since accelerators' members already have a minimum viable product (MVP) their resources are often focused on:
operations and strategy
management coaching
branding.
And this is where The Park is different.
Tech accelerator programs out there are a short-term program that last from 3 to 6 months.  They are a set format that companies enter into.  As a result, they may require an equity stake in the companies that participate in their tech accelerator program.
The vision of Atlanta Tech Park is to focus on that business advisory service, providing the much need connections, resources, and guidance without asking for equity in return. Additionally, The Park can connect you with VC funding, but we are also big on bootstrapping. We understand that your business may not fit into a typical tech accelerator program.   As a result, we develop a customized acceleration plan based on your needs.  Take part in training sessions with our partners, such as Nine Labs.  Perhaps you would like to schedule one on one time with Robin Bienfait or one of her team from Emnovate.  Maybe you want to review your pitch.  Here at The Park, you can set the pace and prioritize based on your needs.
You don't fit the mold and we don't make you.  Timing is everything and you need to accelerate on your timeline, not ours.  Robin has put together a team to help you where you are at now.  She understands the importance of holding on to equity and how important timing can be in any situation. Networking, sales growth, financial plans, marketing – we are here to help.
Hence, when you are doing your research, remember that not all accelerators are created equal.  At Atlanta Tech Park, we are more than your facility, we are your community.